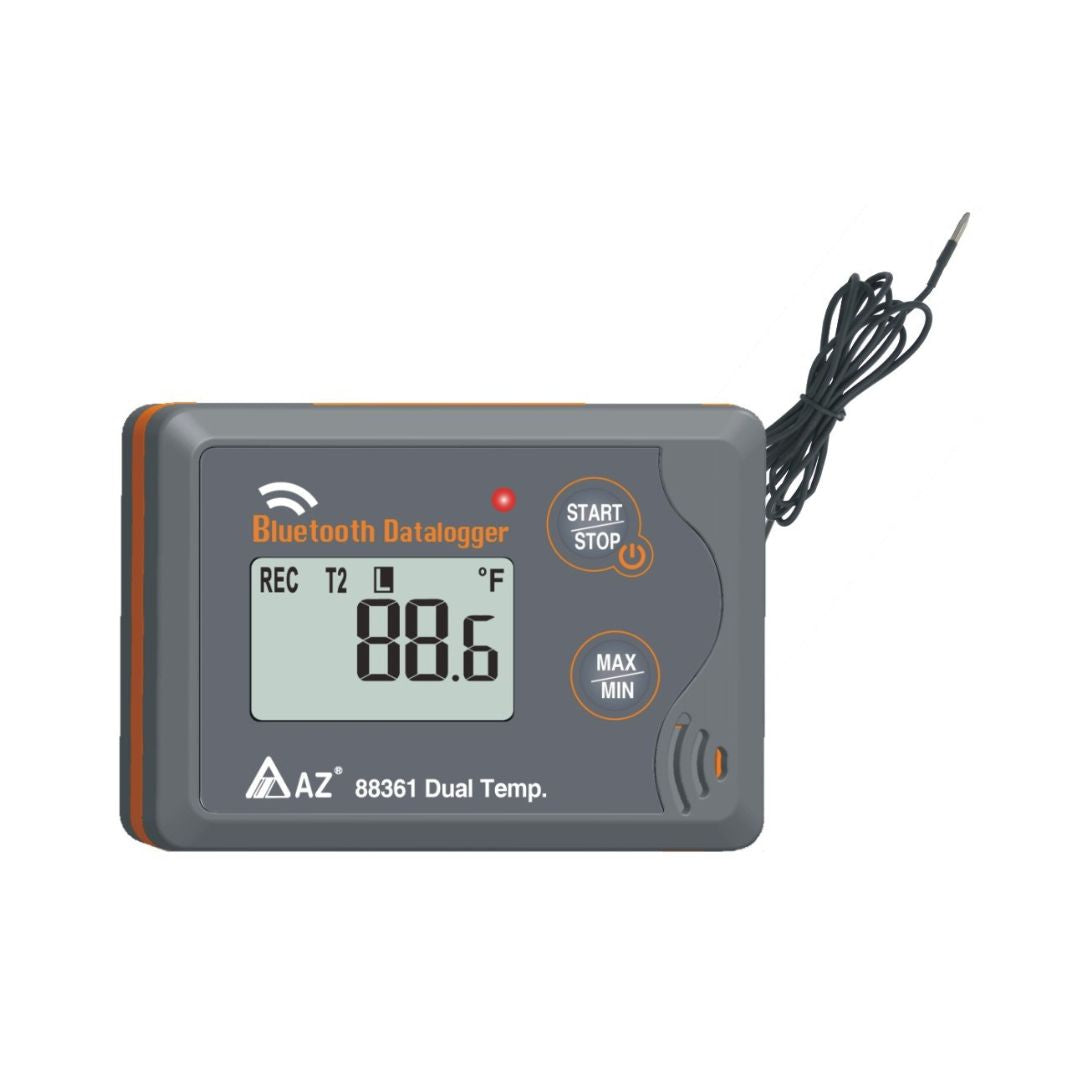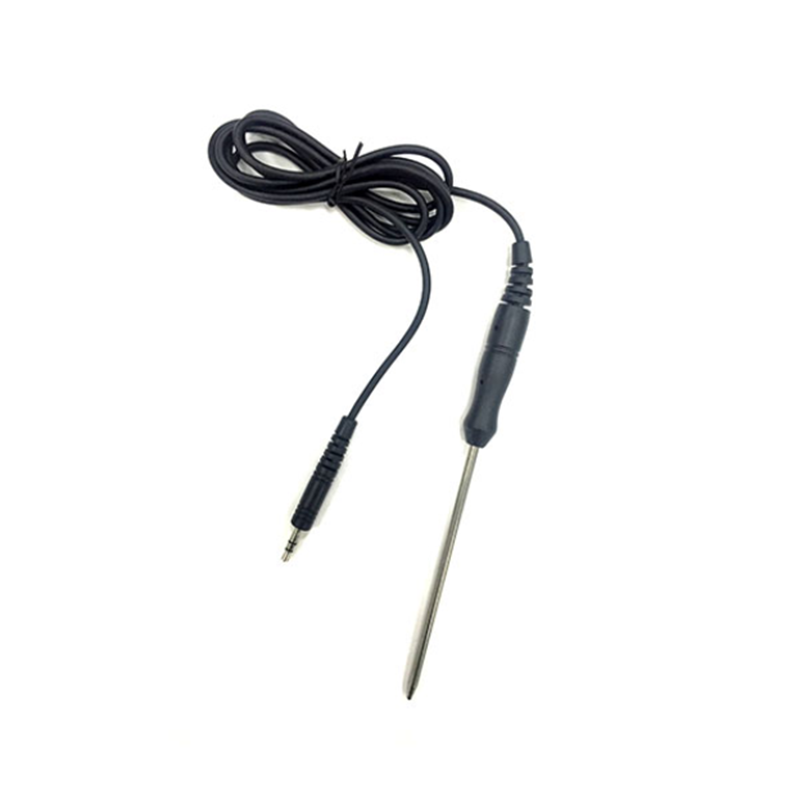 External Temp Bluetooth Data Logger
This data logger can be set up and data can be downloaded wirelessly through advanced BLE 4.0 technology, which also makes this data logger cost-effective as temperature data can be collected within seconds. This data logger is perfect for temperature mapping. PDF reports containing data summary, graphs as well as detailed data can be generated as well as sent out through the iOS and Android apps. This logger has a big LCD and dual colour LED status and alarm indicators. 
Highlighted Features
Programming logger & download data wireless through advanced Bluetooth 4.0 technology

Perfect for 2-channel temperature mapping




Saving your cost by collecting and recording data in seconds




Free iOS & Android APP are provided for smart devices




Please search for "

Nice Logger

" in the APP store




Generate and send out PDF reports through APP




The report contains a data summary, graph, and detailed data




Big LCD provides real-time data every 5 seconds



Dual-colour LEDs are used as status and alarm indicators

2 kinds of the external probe are available upon the choice




Excellent tool to record temperatures easily




Best temperature monitoring system




Check the Max & Min value of all temperature history
Applications
The 88361 AZ Bluetooth Data Logger can measure and record In/Out dual channel Temperature values throughout the entire duration of the logging period. This data logger is equipped with Bluetooth communication for programming purpose, and its wireless function could be helpful to proceed with remote data logging works. A free download Bluetooth iOS and Android APP is available. The measurement report output a PDF file and a csv file generated by APP "Nice Logger".

The 88361 AZ Bluetooth 2 Channel Temperature Recorder could be used for the warehouse, work space, laboratories, basement, wine cellar, aircraft cabins, refrigerate truck (cold chain logistic), storage containers in food transport/ logistic / processing, incubation process, hatcheries, art galleries, museum, HVAC field or other controlled environment. It can be met with the formal tracking purpose of the transportation especially for Pharmaceutical industry, hospital, lab, factory or other industrial environment. It could be best tool for quality control requirement.
Specification
Model
88361

Temperature Range

NTC Thermistor, -30~70℃, -22~158℉

Temperature Resolution

0.1℃, 0.1℉

Temperature Accuracy

±0.5℃

Ext. Temperature Range

NTC Thermistor, -30~70℃, -22~158℉

Ext. Temperature Resolution

0.1℃, 0.1℉

Ext. Temperature Accuracy

±0.5℃

Sampling Points

24K:Int, 24K:Ext

Meter Size

70(L) * 50(W) * 23(H) mm

LCD Size

30(L) * 18(W) mm

Operating Temperature

-30~70℃

Operating RH%

Humidity <90%

Storage Temperature

-40~85℃

Storage RH%

Humidity <90%

Weight

~70g

Battery

1PC 3.0V CR2, 3 months lifetimes

Sampling Interval

10 seconds to 120 minutes

Start Delay

0~1440 minutes, 10 mins/step

Alarm Range

Programmable from -30 to 70℃

Alarm Delay

0~720 minutes, 5 mins/step

Alarm Type

Single Event, Cumulative, Disable

Operation Keys

2 Keys (Start/Stop Key & Max/Min Key)

LED Indicator

REC, High /Low Alarm

Standard Package

Logger, Battery, Manual, Paper Box

Optional Accessory

VZ87P6AZ1 or VZ87P6AZ2 external
temperature probe (for 88361 only)