RS3-B Solar Radiation Shield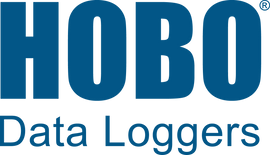 Use the RS3-B Solar Radiation Shield with HOBO external sensors for improved temperature measurement accuracy in locations exposed to sunlight. The small size and unobstructed airflow of this shield provide a faster response to changing conditions than larger radiation shields.
The RS3-B Solar Radiation Shield works with most of Onset's external temperature and temperature/relative humidity sensors, including those for our award-winning HOBO Weather Station products.
Documentation
User Manual

Specifications
Time response: 2.5 times faster than the RS1 and M-RSA
Wind resistance: Tested in sustained winds up to 129 kph (80 mph), Tested in gusts up to 161 kph (100 mph)
Materials
Shield: ASA styrene (UV-stable)
Bracket: Glass-filled nylon (UV-stable)
Mounting hardware: Stainless steel and brass
Temperature: -40° to 75°C (-40° to 167°F)
Weight: 113 g (4 oz)
Height: 89 mm (3.5 inches); 159 mm (6.25 inches) with bracket
Diameter: 102 mm (4 inches); bracket protrudes an additional 51 mm (2 inches) from shield
Maximum Sensor Diameter: 1.22 cm (0.48 inches)
Mounting: Up to 51 mm (2 inches) mast diameter with hose clamp; unlimited with screws
Compatible sensors: S-THC-M00x, S-TMB-M0xx, RXW-THC-xxx, RXW-TMB-xxx, TMCx-HD, and external sensors from U23-00x or MX230x.