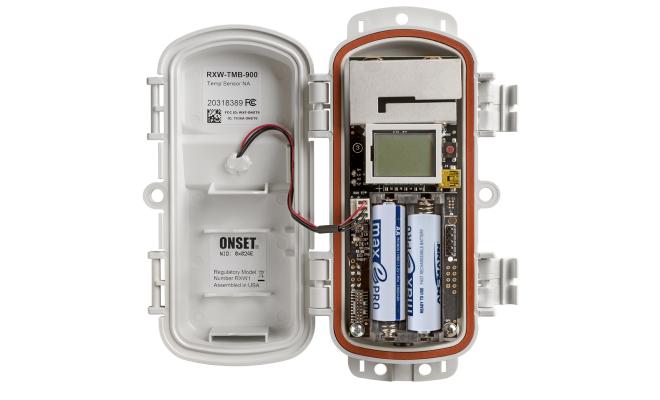 A solar-powered wireless repeater designed to work with the HOBOnet Wireless Sensor Network. Ideal for use when there's an obstruction between wireless sensors and the HOBO RX3000 or the HOBO MicroRX station, or for extending the transmission range of wireless sensors in the network.
Documentation
Quick Start Guide

User Manual
Highlighted Features
900 MHz wireless mesh self-healing technology
450 to 600 meter (1,500 to 2,000 feet) wireless range and up to five hops
Up to 50 wireless sensors or 336 data channels per HOBO RX station
A simple button push to join the HOBOnet wireless network
Onboard memory to ensure no data loss
Powered by rechargeable AA batteries and built-in solar panel
Applications
In what environment does this communication operate?
This communication operates in an outdoor environment.