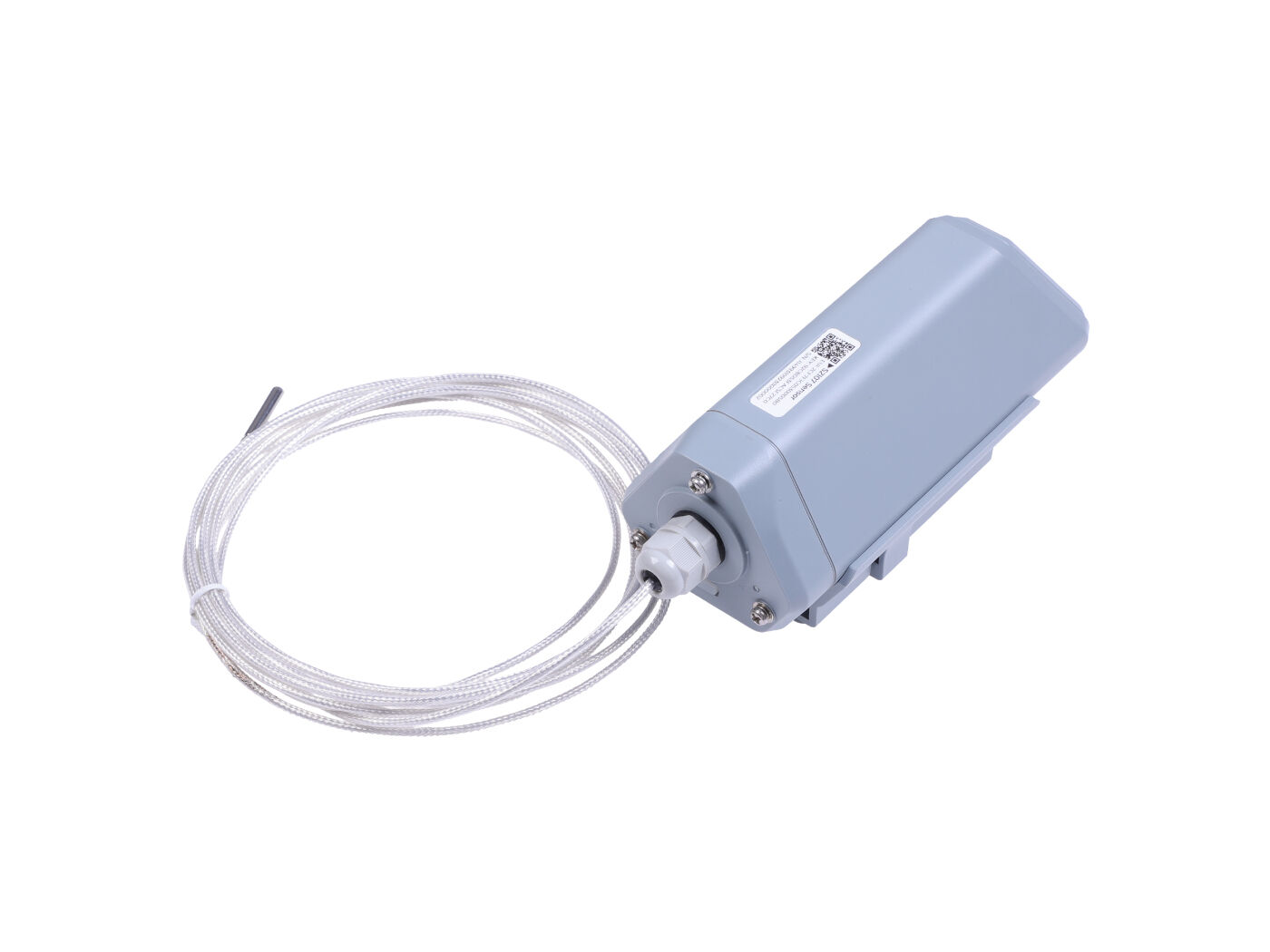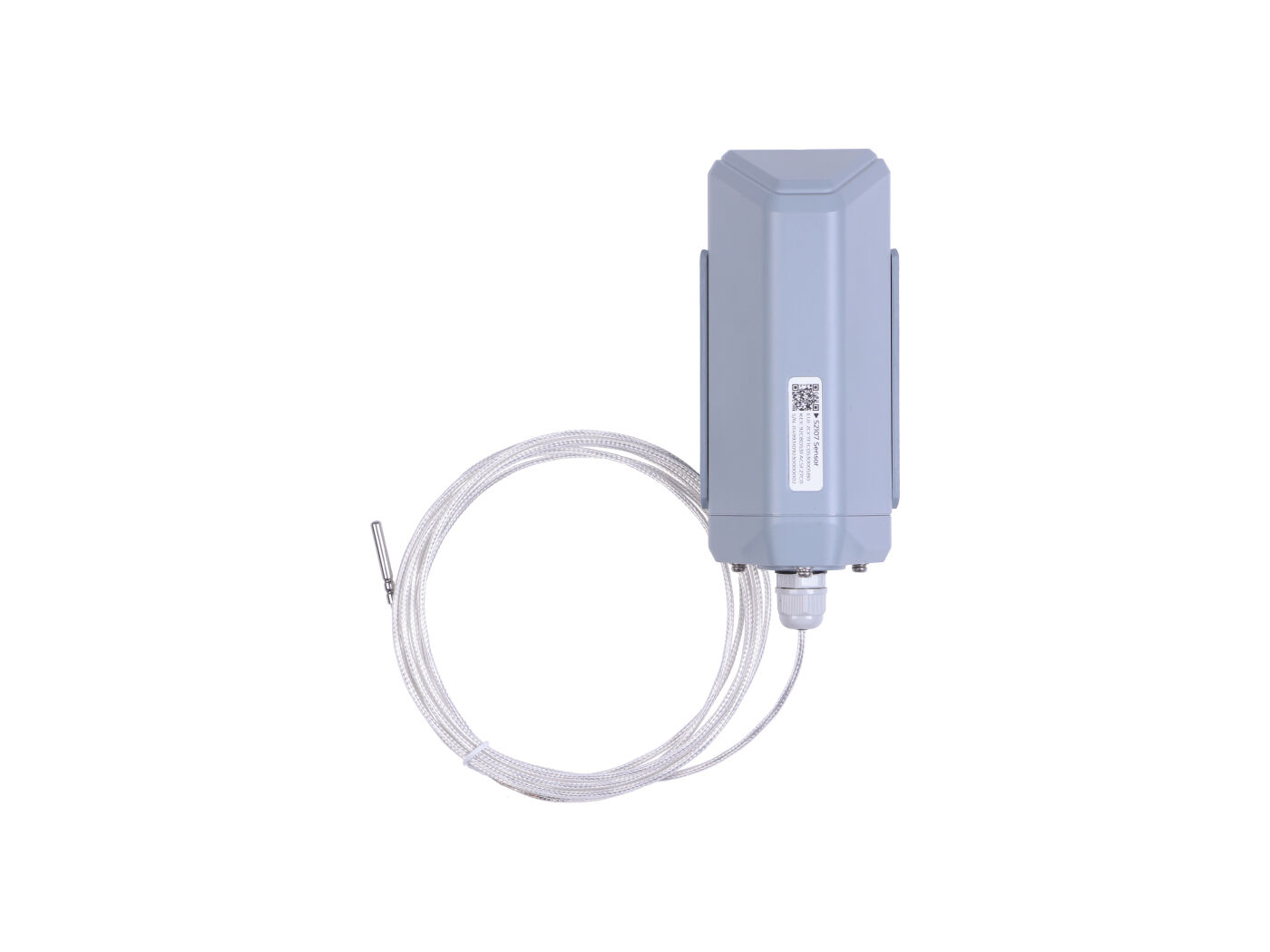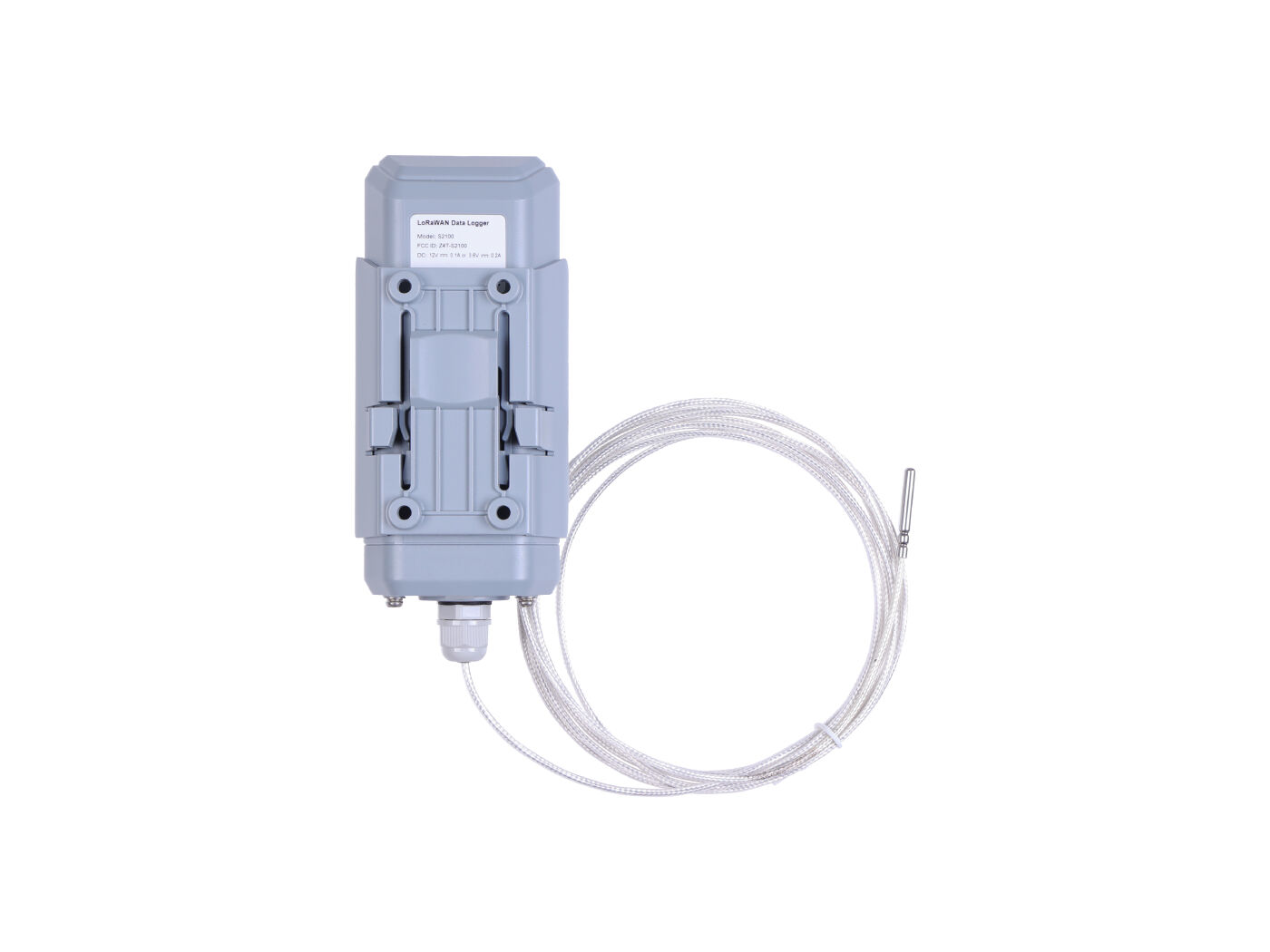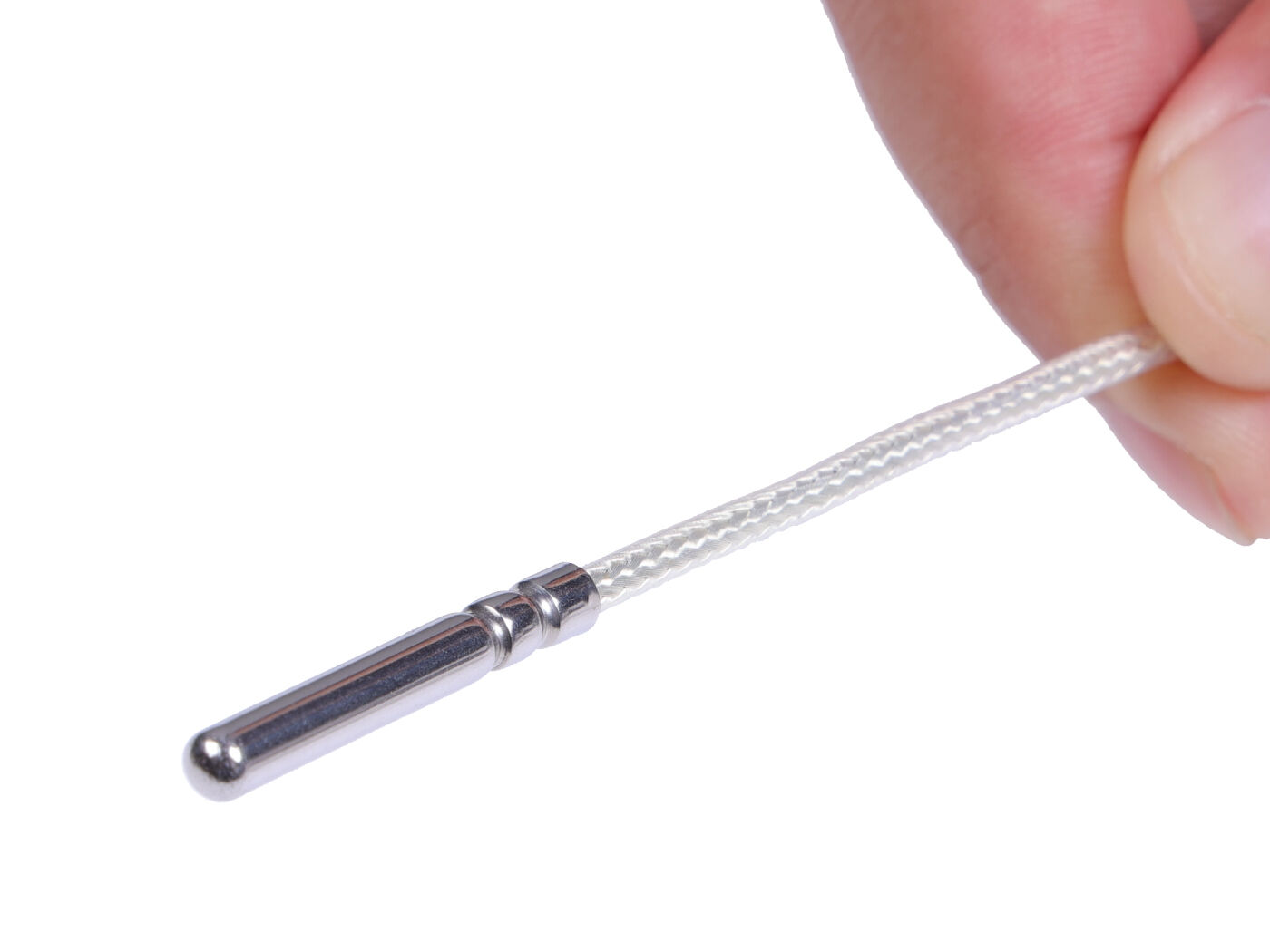 LoRaWAN® Temperature Sensor with PT1000
The SenseCAP LoRaWAN® S2107 is a temperature sensor designed to accurately measure temperatures ranging from -50°C to 300°C. This device employs the widely used PT1000, a platinum resistance thermometer recognized for its precision across broad temperature ranges and various industrial applications.
The S2107 is equipped to support a three-wire setup for PT1000 sensors, and it can connect with up to three of these sensors at the same time.
Temperature measurements, especially direct contact ones, play a crucial role in numerous situations. These include monitoring liquids, overseeing food conditions, tracking the cold chain in storage, regulating industrial boilers, and managing aquaculture systems. With integrated Bluetooth, the S2107 stands out for its over-the-air (OTA) optimization, simplifying both the initial setup and any subsequent updates.
The device's design, leveraging LoRa technology and an IP66 rating, underscores its commitment to stability and reliability. Its capacity to transmit over long distances while maintaining low power consumption is noteworthy. Specifically, it can transmit data over distances of 2km in urban settings and up to 10km in open areas with a direct line of sight. Furthermore, its battery-operated design not only minimizes deployment complexities but also ensures quick assembly and disassembly.
A key highlight of the S2107 is its durable battery, designed to last up to a decade. Coupled with its robust IP66 casing, this sensor can function efficiently in challenging environments, enduring temperatures from -40°C to 85°C. Finally, the SenseCAP S210X series is in line with the LoRaWAN® V1.0.3 protocol, ensuring compatibility with any LoRaWAN® gateway.
LoRaWAN® gateways can provide LoRaWAN® network coverage which is required when using such sensors. S210X can be connected to different LoRaWAN® gateways while what Seeed provides offers you a seamless user experience.
Documentation
S210X Sensor User Guide
S210X Sensor Catalogue
Highlighted Features
Designed to Use in Harsh Environments:

 -40℃ ~ 85℃ operating temperature(LoRa DTU) and IP66-rated enclosure, the PT1000 probe can detect -50~300℃, suitable for outdoor use, high UV exposure, heavy rain, dusty conditions, etc.

Compatible with Worldwide LoRaWAN® Networks:

 Compatible with different types of LoRaWAN® gateways to enable fast connection with LoRaWAN® networks (support the universal frequency plan from 863MHz ~928MHz).

Long Range & Battery powered:

 Ultra-wide-transmission range of 2km in urban scenes and 10km in line of sight scenes. Powered by easily replaceable standard Li-SOCl2 battery (type: ER34615) with Max.10 years of battery life.

Simple Configuration and Calibration:

 SenseCAP provides a no-code experience that enables users to finish configuration and calibration through SenseCAP Mate APP.
Specifications
| Specification | Details |
| --- | --- |
| Temperature (PT1000) | |
| Range | -50 to 300 ℃ (Other range customization contact sales) |
| Accuracy | ±0.5℃ |
| Resolution | 0.1℃ |
| General Parameters | |
| Product Model | S2107 |
| Microcontroller | Wio-E5 |
| Support Protocol | LoRaWAN v1.0.3 Class A |
| Built-in Bluetooth | App Tool to change parameters |
| LoRaWAN Channel Plan | IN865/EU868/US915/AU915/ AS923/KR920/RU864 |
| Max Transmitted Power | 19dBm |
| Sensitivity | -136dBm@SF12 BW=125KHz |
| Communication Distance | 2 to 10 km (depending on gateway antenna and environments) |
| IP Rating | IP66 |
| Operating Temperature | -40 to +85 °C (LoRa DTU); -50 to 200℃ (Cable); -50 to 300℃ (Probe) |
| Operating Humidity | 0 to 100 %RH (non-condensing) |
| Device Weight | 360g |
| Cable Length | 3 meters |
| Certification | CE / FCC / RoHS / TELEC |
| Battery (Contained in equipment) | |
| Battery Life | Up to 10 years (Varies from data upload interval and distance between gateway) |
| Battery Capacity | 19Ah (non-rechargeable) |
| Battery Type | Standard D-size SOCl2 Battery |
Applications 
We are well aware that the sensors may work under harsh outdoor conditions. To ensure that the performance and durability of the sensors are consistent with their specifications throughout the complete lifecycle, SenseCAP S210X went through 6 reliability tests before being released and met the requirements to perform perfectly in extreme conditions.
High-Low Temperature Test - determine performance under adverse temperature conditions.

Conformance Test - whether the collected values of multiple devices are consistent

Waterproof Test

Freezing Test

Long-Range Communication Test - 

whether the device loses packets under long-distance transmission

R&D and Production Test - to test the pass rate of multiple devices under factory conditions
Dimensions