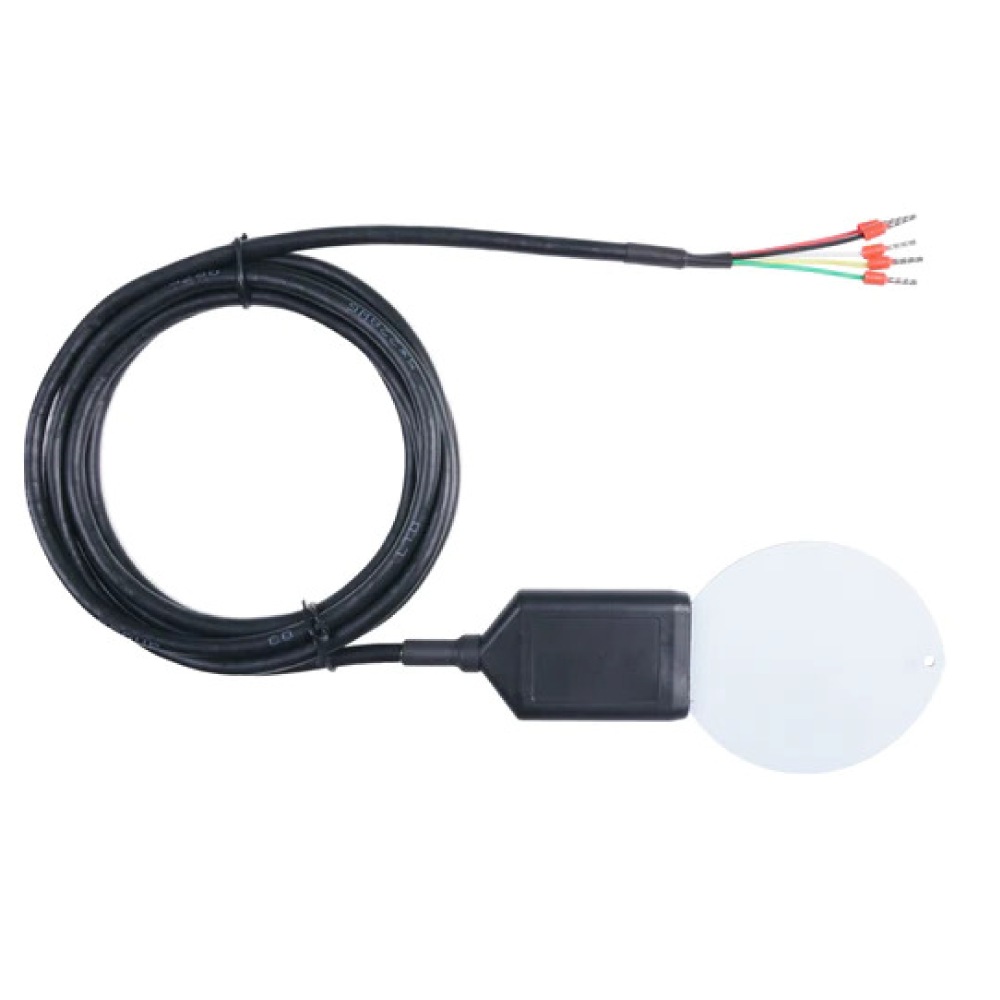 NS Leaf Wetness and Temperature Sensor
The NSS800 Sensor, designed in the shape of a leaf, measures leaf wetness and temperature, mimicking the conditions experienced by a real leaf. This design provides valuable data for pest control, irrigation, and plant health management. With an IP68 rating, the NSS800 is durable and suitable for harsh conditions, making it ideal for outdoor farming, greenhouses, and plant research.
Leaf wetness is a key factor in plant susceptibility to pathogens. The NSS800 Sensor monitors leaf moisture, which is critical for managing fungal and bacterial diseases, irrigation systems, and detecting early rainfall. The sensor detects the presence and duration of moisture and temperature on leaf surfaces. This data, sourced from dew, rain, pesticides, irrigation, and more, empowers farmers to make informed decisions for irrigation and pest control, promoting healthier crop growth.
Constructed with a resin-packaged plastic body, the NSS800 is waterproof and designed for long-term, reliable monitoring in challenging environments. It emulates the thermal resistance of a real leaf, ensuring water condensation and evaporation rates are comparable to an actual leaf. The sensor measures wetness by detecting changes in relative permittivity, which are proportional to the water-covered surface area. The NSS800 Sensor supports versatile output options, including RS485 Modbus-RTU, making it compatible with various data logging systems and allowing seamless integration into diverse agricultural monitoring setups.
Highlighted Features
2-in-1 Sensor

: Measure 2 factors: leaf wetness and temperature in one single sensor



Supports universal MODBUS RS485 protocol

: Supports MODBUS-RTU RS485 output Interface



Simulational Sensing

: Simulates the real leaf thermal resistance by sensing shape and thickness



Industrial-grade design

: The enclosure is IP68 rated, waterproof and dustproof, suitable for harsh environments, provides high accuracy with excellent stability



Comprehensive Protection

: Provides reverse power protection and Built-in TVS/ESD protection



Applications
Science Research

Smart Agriculture (outdoor & greenhouse)

Irrigation Management

Pest Control

Bacteria Prevention

Horticulture & Forestry Management
Specifications
| Specification | Details |
| --- | --- |
| Output Interface | RS485 Modbus-RTU |
| Power Supply | 3.6-30V/DC |
| Power Consumption | 6mA@24V DC |
| Leaf Wetness Measurement | Range: 0-100% |
| | Resolution: 0.1% |
| | Accuracy: 5% |
| Temperature Compensation | Range: -40~80°C |
| | Resolution: 0.1°C |
| | Accuracy: ±0.5°C |
| Measurement Technique | FDR |
| IP Ratings | IP68 |
| Operating Temperature | -40~85°C |
| Sensor Sealed | Epoxy Resin |
| Installation | Mounting Kit |
| Cable Length | 2 meters |
| Dimension | 6513145mm |
Dimensions