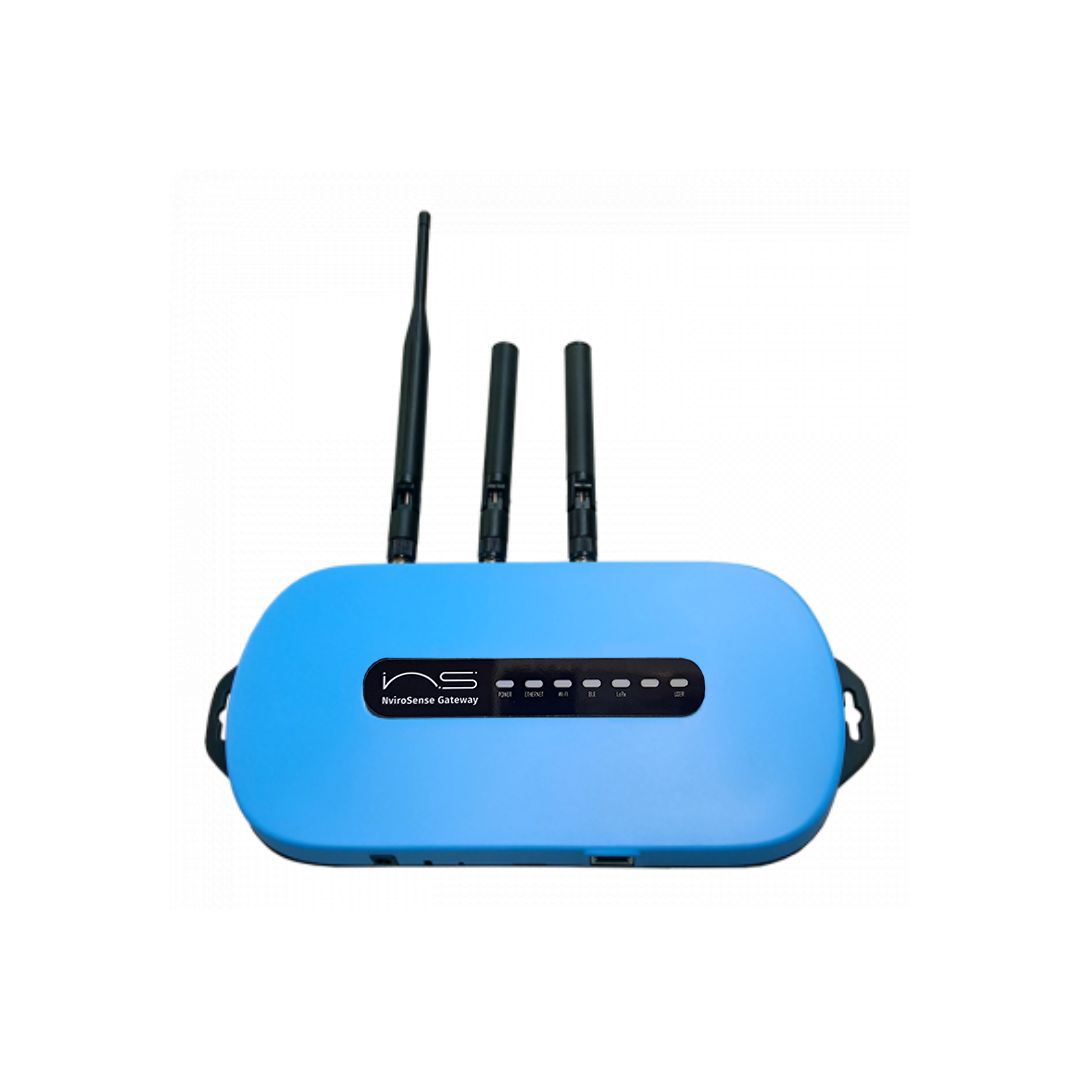 NSG100 NviroSense Gateway
NviroSense's NSG100 LoRaWAN-enabled gateway is superior in secure, scalable, robust LoRaWAN solutions for end-to-end control of your private LoRaWAN network.
Complementing our reliable, field-proven, and trusted WB50NBT wireless bridge certified module, in addition, it offers enterprise dual-band Wi-Fi as well as a wired Ethernet for complete freedom of design. Based on the Semtech SX1301/SX1257 chipset designs, which as a result offers a LoRaWAN range of up to 16 kilometers in addition to a pre-loaded LoRa Packet Forwarder software, perfectly suited for highly scalable and flexible IoT networks.
This device is compatible with third-party Cloud and LoRa partners, as well as any LoRaWAN-certified client devices. NviroSense's Gateway empowers you with multi-protocol connectivity to your long-distance IoT sensors and devices allowing you to create actionable IoT intelligence. This gateway also has an optional IP67-rated external enclosure housing for the main gateway PCB.
Documentation
datasheet
Highlighted Features
Collect and utilize IoT data - Develop a fully owned private LoRaWAN network in order to capture, direct, as well as process IoT data for your application
Multiple interface options for ultimate design choice – A wide variety of connectivity interfaces: LoRaWAN, Dual-Band Wi-Fi (2.4 and 5 GHz), Ethernet and BT v4.0 (BLE and Classic – not implemented in GA1).
Comprehensive security and reliability - Dynamic multi-layer security at each interface to guard your network at every level.
Broad certification and approvals - Fully certified for FCC, IC, and CE and Bluetooth SIG listing.
A platform for building actionable IoT intelligence – Direct sensor data to the Cloud with our cohesive LoRa Packet Forwarder software for simple application deployment
Personal support for your implementation - Connect with NviroSense Integration support and engineering to help configure and deploy your application
Want to know more about NviroSense?
Applications

In what environment does this Gateway operate?
The NSG100 Gateway can be used in a diverse array of applications with a large range of different uses, such as smart metering and remote sensing in various fields where data can be centralized by the communication between add-on devices and the NSG100 Gateway making collection and processing of data much more efficient as well as effective.
The gateway can also be used in the industrial automation, monitoring and control field where data collected by sensors or other add-on modules can communicate and control other machinery or devices, for example, an increase in temperature is detected by a temperature sensor, which will then be detected by the gateway which will then counteract this by turning the air conditioning system on. Also, this gateway can be used in agricultural and rural IoT or Machine to Machine applications, where the device can work as a local device as it does not necessarily require a connection to the internet via LAN or cellular.