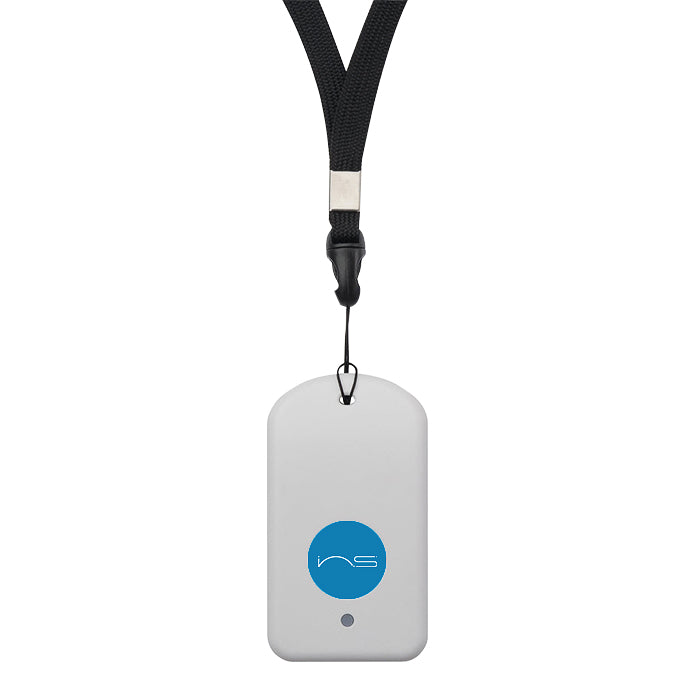 NSS55 Asset Tracker/Panic Button
NviroSense's NSS55 is a battery-powered, long-range GPS module leveraging the benefits of LoRaWAN allowing users to send data over extremely long ranges at low data rates. Its small, rugged form factor contains the low-power GPS module as well as a 9-axis accelerometer for motion and attitude detection.
MCU controls the power for both the GPS module as well as the accelerometer to achieve the best energy profile possible for different applications. At its core, the NSS55 utilizes field-proven and reliable NviroSense hardware, providing LoRaWAN options in 868, 915, and 923 MHz frequencies.
Based on the Semtech SX1276/1278 and Ultra-Low Power STM32L072 MCU, it offers a LoRa range of up to 15 kilometers with a local 2.4 GHz connectivity option to smartphones and tablets and offers high interference immunity while consuming as little current as possible. Using a 1 000mA Li-on battery in conjunction with the Ultra-Low Energy feature of the NSS55 allows users to have the ability to program the device to work from weeks to months depending on the required use.
Documentation
Data sheet
Highlighted Features
Multi-wireless: LoRaWAN (868/915/923 MHz).
Multi-sensor: GPS module and 9-axis accelerometer.
Fully certified for CE.
Simple wireless configuration using mobile application and BLE.
Integrated out of the box networks: Default configuration with NviroSense's indoor and outdoor series gateways for simple, out-of-the-box cloud connectivity.