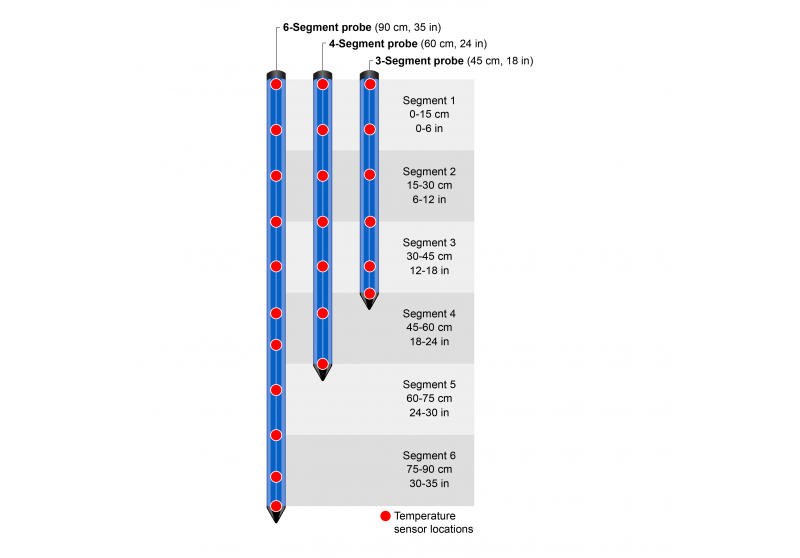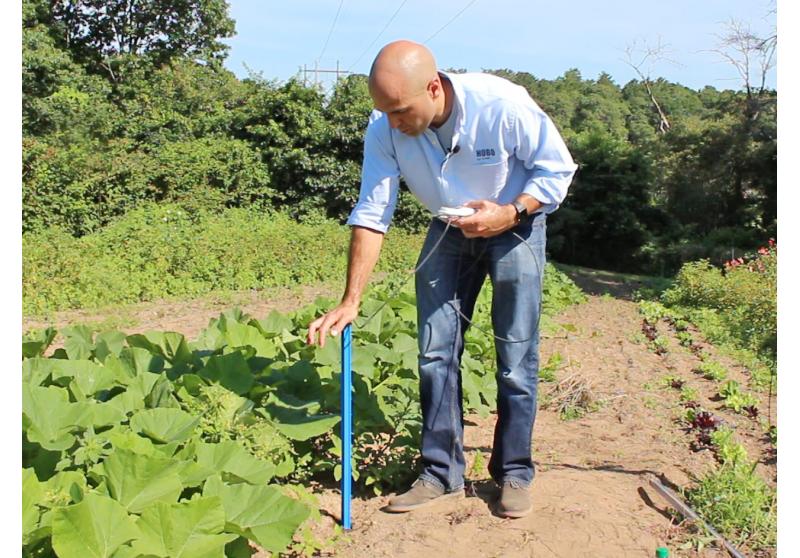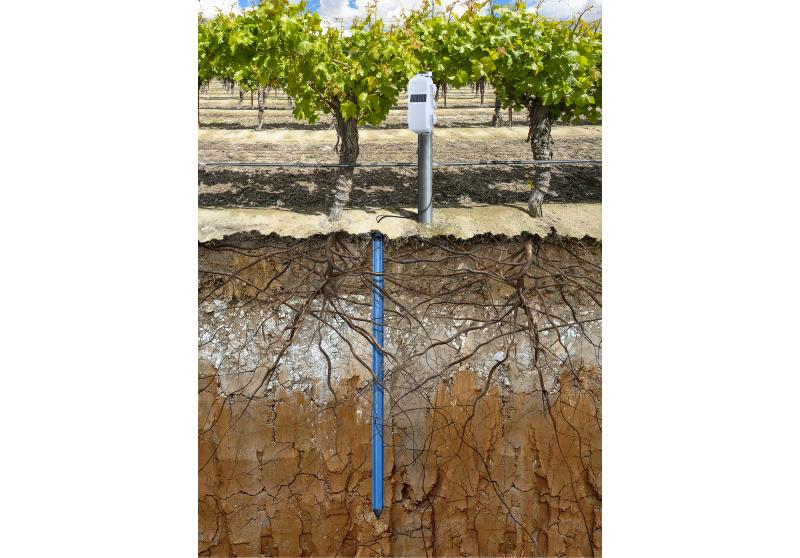 HOBOnet Soil Moisture Sensor
An award-winning wireless sensor that works with the HOBOnet system to measure soil moisture and soil temperature at multiple depths with a single probe. With fast and easy installation, this durable sensor and 3-segment probe measures to a depth of 45 cm (18 in).
Featuring GroPoint's TDT5 technology with patented antenna design, this sensor measures soil moisture along the entire length of each probe segment, resulting in the largest volume of influence per measurement section. A high frequency of pulses per measurement provides precise and consistent soil moisture data.
The HOBOnet system is a cost-effective and scalable wireless sensor network for web-enabled monitoring of field conditions for applications such as crop management, research, and greenhouse operations. And because it's wireless, you can deploy a network of sensors to easily monitor multiple points with a single system, while avoiding the risk of long cables that can interfere with field operations. Sensors are easily linked to the network, and data can be accessed through HOBOlink®, Onset's innovative cloud software platform.
Documentation
Highlighted Features
Sensor Features
Probe length: 45 cm (18 in)
Soil moisture measurements over entire probe segment lengths
Soil temperature measurements at multiple points
Largest volume of influence per measurement (2 L volume of influence per 15 cm segment)
Advanced filtering of 400,000 pulses per measurement eliminates outlying readings and provides precise, repeatable soil moisture data
Polycarbonate housing and epoxy-sealed circuit board protect vital components during installation and throughout deployment
Easy installation with minimal soil disturbance, and no digging required when using the optional pilot rod and slide hammer
Wireless Features
Sub-GHz wireless mesh self-healing technology
450 to 600 meter (1,500 to 2,000 feet) wireless range and up to five hops
Up to 50 wireless sensors or 336 data channels per one HOBO RX station
A simple button push to join the HOBOnet wireless network
Onboard memory to ensure no data loss
Powered by rechargeable AA batteries and built-in solar panel
Applications 
In what environment does this operate?
This operates in an outdoor environment.
What measurements does this support?
This supports the following measurements: Soil Moisture and Soil Temperature