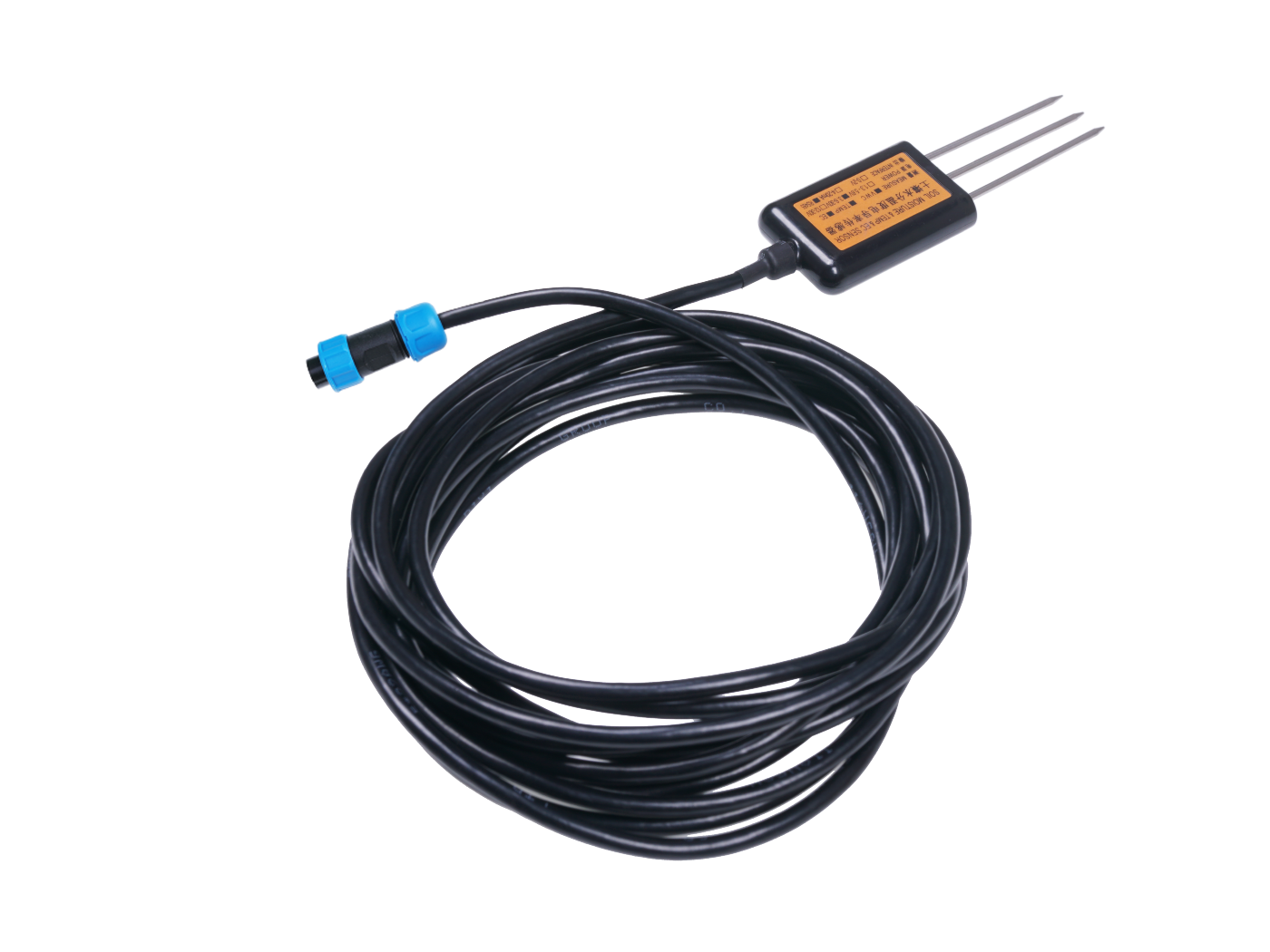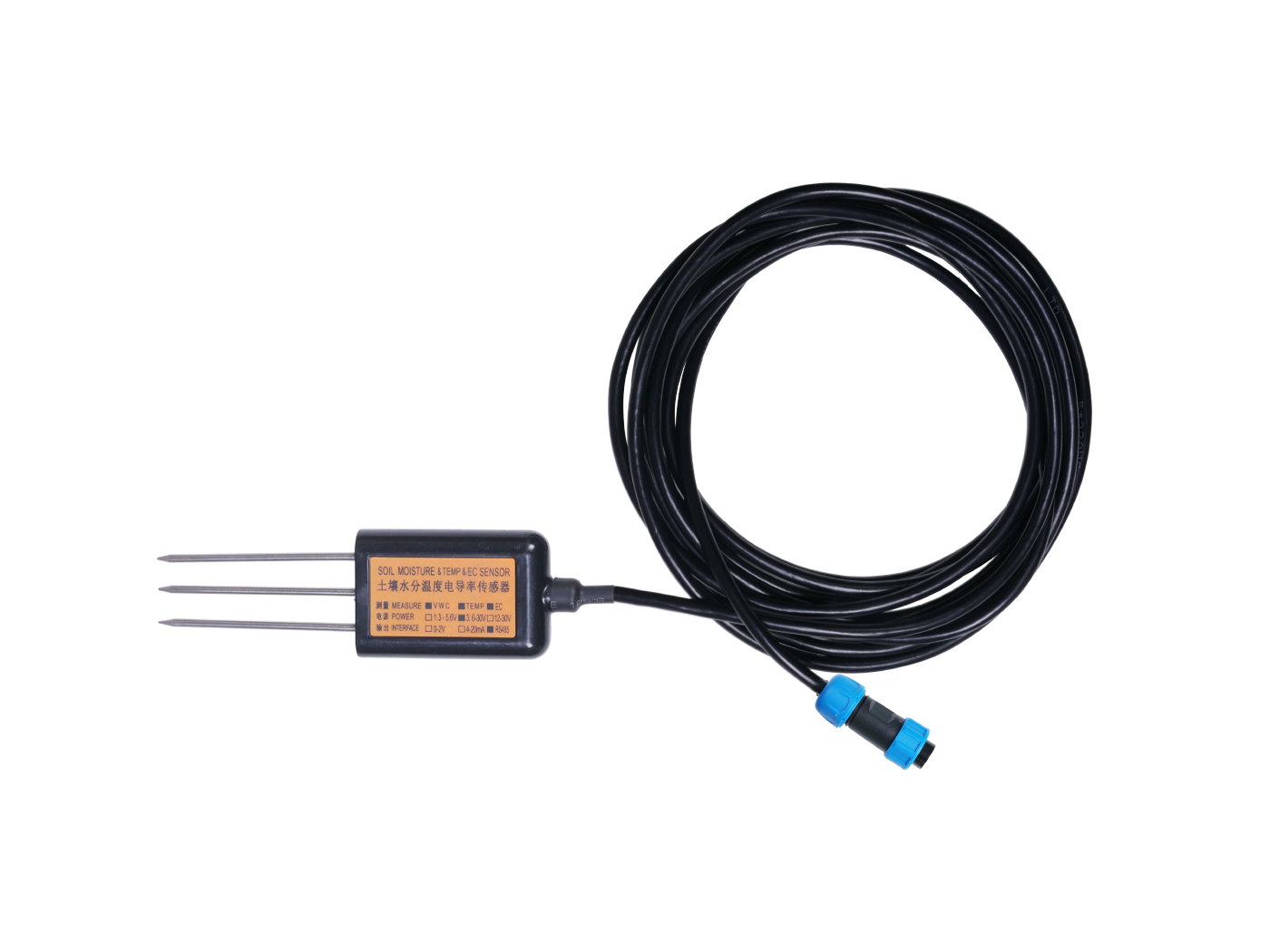 RS485 MODBUS-RTU Soil Moisture/Temp/EC Sensor
This industrial-grade MODBUS-RTU RS485 Soil Moisture, Soil Temperature & EC Sensor is highly accurate, reliable, stable, and durable meaning it can be used in a number of professional monitoring application scenarios, as these parameters are very important indicators of soil fertility and health, ultimately affecting the growth of the plants.
Download the specification documents
User Manual
data sheet
Features
High Performance: high accuracy, reliability, and stability
Universal Protocol: MODBUS-RTU RS-485
Wide range power supply: 3.6V ~ 30V
Industrial-grade
Robustness: IP68 rated, suitable for long-term applications
Widely Applicable: can be used in soil, water, nutrient solution, and other substrates
Strong Anti-interference: made of flame-retardant epoxy resin
High Durability: anti-corrosion, with excellent performance for long-term use
User-friendly: easy to use, install and integrate  
In what environment does this device operate?
This device is suitable for use outdoors, in applications such as scientific experiments, water-saving irrigation, greenhouses, outdoor farming, gardening, precision agriculture, and other professional environmental monitoring scenarios.
What parameters does this device support?
This device supports the following parameters: Soil Moisture, Soil Temperature & Electrical Conductivity.
For more information visit Seeed Studio.