MX2205 TidbiT External Temperature Logger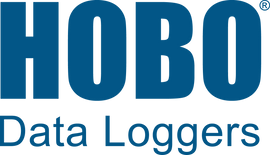 A waterproof data logger with both an internal and external sensor designed for monitoring fast-changing temperatures; can be deployed just above water or soil for the most convenient wireless data download to your mobile device or laptop.
The HOBO TidbiT MX2205 is ideal for monitoring shallow waters, like streams and wetlands, or for monitoring the soil in fields prone to flooding.


Equipped with both an internal sensor to monitor ambient tempe
rature and an external sensor on a 2m cable to accurately monitor fast-changing temperatures, the HOBO TidbiT Mx2205 is a low-cost, easy-to-use, waterproof logger that leverages the power of Bluetooth to deliver high-accuracy data straight to your mobile device or Windows laptop running Onset's free HOBOconnect app.


This rugged logger withstands harsh environments and can be deployed just above water or soil for quicker, more convenient data downloads that don't require pulling up the logger.
Documentation
User Manual
Highlighted Features
Fast temperature-response time (20 seconds)
External temperature sensor, plus an internal sensor for ambient temp monitoring
±0.2°C (±0.36°F) accuracy
Large memory stores 96,000 measurements
3-year battery life (Bluetooth on); 5-year battery life (Bluetooth off)
LED indicates when the temperature exceeds the set threshold
Two mounting tabs for use with screws or zip ties ensure secure deployment
Convenient wireless setup and download via Bluetooth
Works with Onset's free HOBOconnect app 
Specifications
Probe Specifications
| Feature | Specifications |
| --- | --- |
| Range | -40 to 100°C (-40 to 212°F) |
| Maximum Immersion | Freshwater up to 50°C (122°F) for one year |
| Accuracy | - ±0.25°C from -40 to 0°C<br> - ±0.2°C from 0 to 70°C<br> - ±0.25°C from 70 to 100°C |
| Resolution | 0.01°C (0.018°F) |
| Drift | <0.1°C (0.18°F) per year |
| Response Time | 3 minutes in air moving 1 m/sec;<br>20 seconds in stirred water |
| External Sensor Diameter | 0.53 cm (0.21 in.) |
| External Sensor Cable Length | 2 m (6.56 ft.) |
| Weight | 70.0 g (2.47 oz.) |
Logger Specifications
| Feature | Specifications |
| --- | --- |
| Range | -20° to 70°C (-4° to 158°F) in air; -20° to 50°C (-4° to 122°F) in water |
| Maximum Sustained Temperature in Water | 30°C (86°F) |
| Accuracy | - ±0.25°C from -20° to 0°C<br> - ±0.2°C from 0° to 70°C |
| Resolution | 0.01°C (0.018°F) |
| Drift | <0.1°C (0.18°F) per year |
| Response Time | 15 minutes to 90% in air moving 1 m/s;<br>4 minutes to 90% in stirred water |
| Operating Range | -20° to 70°C (-4° to 158°F) |
| Buoyancy (Fresh Water) | 14.26 g (0.50 oz) negative |
| Waterproof Rating | To 30.5 m (100 ft) |
| Radio Power | 1 mW (0 dBm) |
| Transmission Range | Approximately 30.5 m (100 ft) line-of-sight |
| Wireless Data Standard | Bluetooth Low Energy (Bluetooth Smart) |
| Logging Rate | 1 second to 18 hours |
| Time Accuracy | ±1 minute per month at 25°C (77°F) |
| Battery | CR2477 3V lithium, non-replaceable |
| Battery Life | 3 to 5 years, conditions apply |
| Memory | 96,000 measurements |
| Download Time | Approximately 45 seconds |
| Wetted Materials | Epoxy case, Santoprene (TPE) boot |
| Dimensions | 4.06 x 6.99 x 3.51 cm (1.6 x 2.75 x 1.38 inches) |
| Weight | 70.0 g (2.47 oz.) |
| Environmental Rating | IP68 |