Water Temp TidbiT v2 Data Logger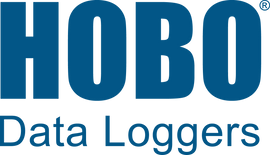 Only 3x4 cm, this tiny data logger measures temperatures over a wide range, providing 12-bit resolution and ±0.2 °C accuracy. Designed for outdoor and underwater environments, this logger is waterproof to 300 m (1000 ft). An optical USB interface lets you offload data in seconds.
Please note: A solar radiation shield is required to obtain accurate air temperature measurements in sunlight (assembly-required RS1 Solar Radiation Shield or pre-assembled M-RSA Solar Radiation Shield).
Documentation
Quick Start

User Manual
Highlighted Features
Onset's smallest temperature data logger
Waterproof to 300 meters (1,000 feet)
Data readout in less than 30 seconds via a fast Optic USB interface
Specifications
Temperature Sensor:
Operation Range:

-20°C to 70°C in air
-4°F to 158°F in air
Maximum sustained temperature of 30°C (86°F) in water*

Accuracy:

±0.21°C from 0°C to 50°C, see manual for plot
±0.38°F from 32°F to 122°F, see manual for plot

Resolution:

0.02°C at 25°C, see manual for plot
0.04°F at 77°F, see manual for plot

Response Time:

5 minutes in water
12 minutes in air moving 2 m/sec
20 minutes in air moving 1 m/sec (typical to 90%)

Stability (Drift):

0.1°C per year
0.18°F per year
Logger:
Real-time Clock: ±1 minute per month at 0°C to 50°C (32°F to 122°F)

Battery: 3 Volt lithium, non-replaceable

Battery Life (Typical Use): 5 years with 1 minute or greater logging interval

Memory (Non-volatile): 64K bytes memory (approx. 42,000 12-bit temperature measurements)

Weight: 19.6 g / 0.69 oz

Dimensions: 3.0 × 4.1 × 1.7 cm (1.2 × 1.6 × 0.68 in.); mounting bail 4.6 mm (3/16 in.) diameter hole

Wetted Materials: Epoxy case

Waterproof: Up to 305 m (1000 ft.)

Logging Interval: Fixed-rate or multiple logging intervals, with up to 8 user-defined logging intervals and durations; logging intervals from 1 second to 18 hours. Refer to HOBOware software manual.

Launch Modes: Immediate start, delayed start, triggered start

Offload Modes: Offload while logging; stop and offload

Battery Indication: Battery level can be viewed in the status screen and optionally logged in the data file. Low battery indication in the data file.

Environmental Rating: IP68
Applications
In what environment does this data logger operate?
This data logger operates in outdoor and underwater environments.
What measurements does this data logger support?
The UTBI-001 data logger supports the following measurements: Temperature and Water Temperature