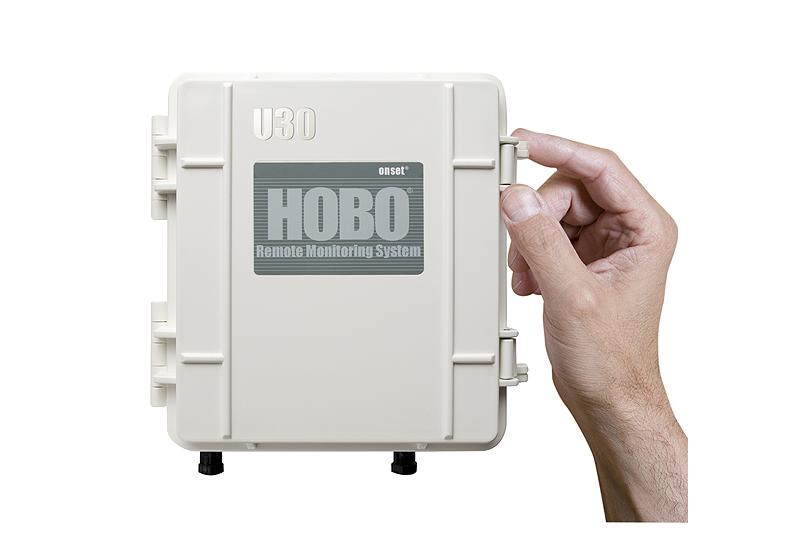 U30 USB Weather Station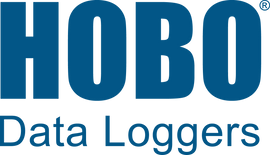 A rugged weather station for outdoor environmental monitoring. Easily configurable for specific application needs, with up to 15 channels to collect environmental data and then upload it to HOBOware software for analysis. HOBOware Pro software is recommended for extended features. This station is available in two models: the U30-NRC-000-10-S100-000 and the U30-NRC-VIA-10-S100-000, which include two analog inputs.
Documentation
Data Sheet

Quick Start Guide
Highlighted Features
All electronics are housed within a rugged double-weatherproof, tamper-proof enclosure
Setup is quick and easy with plug-and-play sensors
Fast data offload via USB
Optional analog inputs with sensor excitation
Includes relay that can be activated on user-defined alarm conditions
Specifications
Station
Normal Operating Range:
Temperature: -20°C to 40°C (-4°F to 104°F)
Extended Operating Range:
Temperature: -40°C to 60°C (-40°F to 140°F) (Note: See "Rechargeable Battery Service Life" for the impact of operations in Extended Operating Range)
Smart Sensor Connectors:
Smart Sensor Compatibility:
Compatible with most Onset smart sensors, except for the S-BPA, S-TMA, and S-THA
Smart Sensor Data Channels:
Maximum of 15 (some sensors use more than one data channel; see sensor manual for details)
Alarm Output Relay:
One relay contact closure can be configured as normally open, normally closed, or pulsed.
Voltage: 30 V
Current: 1 amp max.
Smart Sensor Network Cable Length:
100 m maximum (328 ft maximum)
Logging Interval:
Start Modes:
Immediate, at intervals, push button, or delayed start
Memory Modes:
Stop when full or wrap when full
Memory:
512 KB nonvolatile flash data storage
Operational Indicators:
Three status lights provide basic diagnostics
Time Accuracy:
0 to 2 seconds for the first data point and ±5 seconds per week at 25°C (77°F)
Battery Type/Power Source:
4 Volt, 10 AHr, rechargeable sealed lead-acid; external power required using one of these options: AC power adapter (AC-U30) or solar panel (SOLAR-xW)
Rechargeable Battery Service Life:
Typical 3–5 years depending upon conditions of use. Operation within the extended operating range (but outside the normal range) will reduce battery service life.
Communication Type:
Full-speed USB via USB mini-B connector
Full Memory Download Time:
Enclosure Access:
Hinged door secured by two latches with eyelets for securing with user-supplied padlocks
Materials:
Outer enclosure: Polycarbonate/PBT blend with stainless steel hinge pins and brass inserts
Inner enclosure: Polycarbonate with brass inserts
U-Bolts: Steel with zinc dichromate finish
Gaskets: Silicone rubber
Cable entry channel: EPDM rubber
Cable entry bars: Aluminum, metal thumbscrews with plastic heads
Dimensions:
18.9 H x 11.8 D x 18.1 W cm (see diagrams on the next page)
Mounting:
3.8 cm mast or wall mount (1.5-inch mast or wall mount)
Environmental Rating:
Weatherproof enclosure, tested to NEMA 6 (Requires proper installation of the cable channel system)
Analog Sensor Port
Input Channels:
Field Wiring:
Two- or three-wire via screw terminals on detachable connector, 16–24 AWG
Replacement Detachable Connectors:
Part of spares kit, Part No. A-FS-CVIA-7P-1
Input Range:
User-configurable: 0–20 mA DC, 0–2.5 VDC, 0–5 VDC, 0–10 VDC, and 0–20 VDC (the voltage range is determined based on the raw values entered for the voltage scaling in HOBOware)
Minimum/Maximum Input Voltage:
Minimum/Maximum Input Current:
Minimum Current Source Impedance:
Accuracy:
±0.25% of FSR from 50mV to FSV
ADC Resolution:
Applications

In what environment does this data logger operate?
This data logger operates in indoor and outdoor environments.
What measurements does this data logger support?
The U30-NRC data logger supports the following measurements: 4-20mA, AC Current, AC Voltage, Air Velocity, Amp Hour (Ah), Amps (A), Barometric Pressure, Carbon Dioxide, Compressed Air Flow, DC Current, DC Voltage, Differential Pressure, Gauge Pressure, Kilowatt Hours (kWh), Kilowatts (kW), Leaf Wetness, Light Intensity, Power Factor (PF), Pulse Input, Rainfall, Relative Humidity, Soil Moisture, Temperature, Volatile Organic Comp., Volt-Amp Reactive, Volt-Amp Reactive hour, Volt-Amps (VA), Volts (V), Water Flow, Water Level, Watt Hours (Wh), Watts (W) and Wind