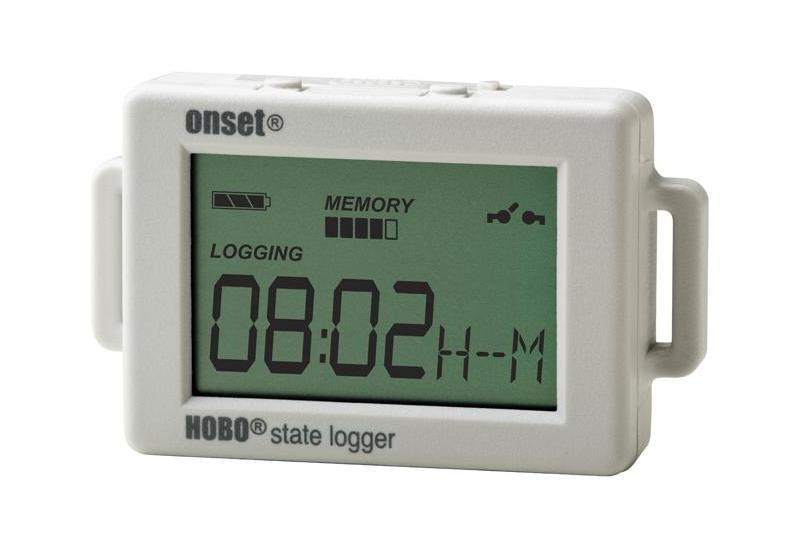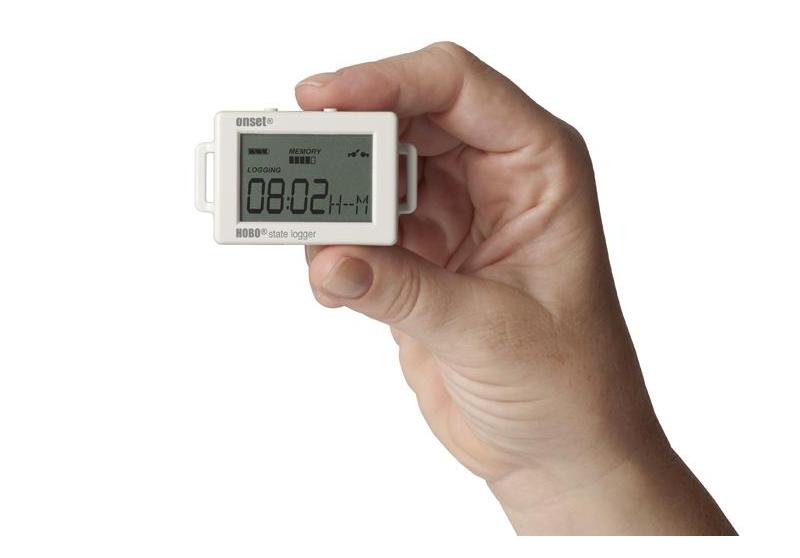 HOBO State/Pulse/Event/Runtime Logger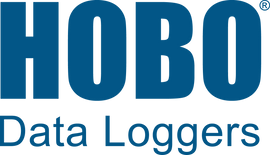 Records state changes, electronic pulses, and mechanical or electrical contact closures from external sensing devices. Ideal for monitoring energy consumption, mechanical equipment operation, and water and gas flow.
Documentation
Data Sheet

User Manual
Highlighted Features
One logger with four recording modes
The internal reed switch can be used to determine when a door or window is open or closed
Compatible with a wide range of external sensors
Ships with 2.5 mm input cable
Compatible with HOBOware and HOBOware Pro software for logger setup and graphing & analysis
Specifications
Internal Sensor:
Maximum State, Event, Runtime Frequency: 1 Hz
Preferred Switch State: No magnet present (normally open)
External Input:
External Contact Input: Electronic solid-state switch closure or logic-driven voltage output
Range: 0 to 3 V DC (USB powered), 0 to 2.5 V DC (battery powered)
Maximum Pulse Frequency: 50 Hz
Maximum State, Event, Runtime Frequency: 1 Hz
Pulse, Event Lockout Time: 0 to 1 second in 100 ms steps
Solid State Switch Closure:

Input Low: < 10 KΩ
Input High: > 500 KΩ

Internal Weak Pull-Up: 100 KΩ
Input Impedance: Solid-state switch closure: 100 KΩ pull-up
Logger:
Resolution: Pulse: 1 pulse, Runtime: 1 second, State and Event: 1 State or Event
Logging Rate: 1 second to 18 hours, 12 minutes, 15 seconds
Memory Modes: Wrap when full or stop when full
Start Modes: Immediate, push button, date & time, or next interval
Stop Modes: When the memory is full, push the button, or date & time
Time Accuracy: ±1 minute per month at 25°C (77°F) (see Plot A)
Power Source:
One 3V CR2032 lithium battery and USB cable
Battery Life: 1 year, typical with logging intervals greater than 1 minute and normally open contacts
Memory:
UX90-001: 128 KB (84,650 measurements, maximum)
UX90-001M: 512 KB (346,795 measurements, maximum)
Download Type:
USB 2.0 interface
Full Memory Download Time: 10 seconds for 128 KB; 30 seconds for 512 KB
Logger Operating Range:
Logging: -20° to 70°C (-4° to 158°F); 0 to 95% RH (non-condensing)
Launch/Readout: 0° to 50°C (32° to 122°F) per USB specification
LCD:
LCD is visible from: 0° to 50°C (32° to 122°F); the LCD may react slowly or go blank in temperatures outside this range
Size:
3.66 x 5.94 x 1.52 cm
1.44 x 2.34 x 0.6 in.
Environmental Rating:
Application

In what environment does this data logger operate?
This data logger operates in an indoor environment.
What measurements does this data logger support?
The UX90-001 data logger supports the following measurements: Event, Kilowatt Hours (kWh), Motor On/Off, Pulse Input, Runtime, State Open/Closed, and Water Flow