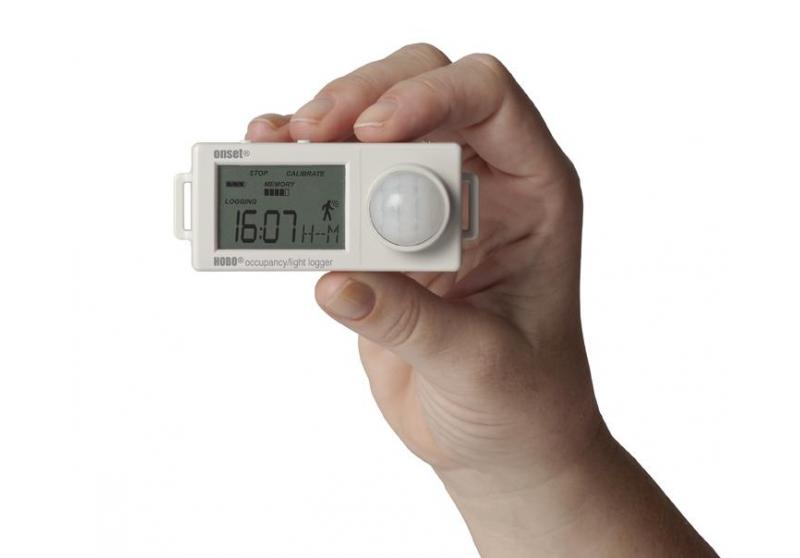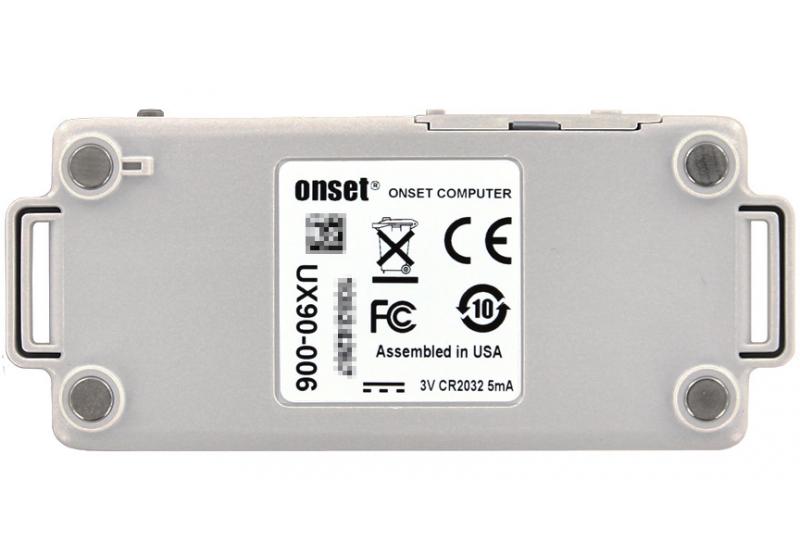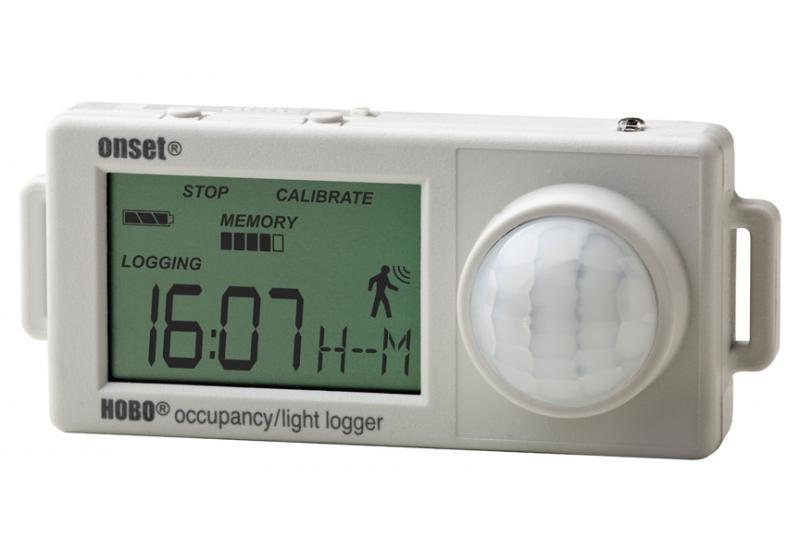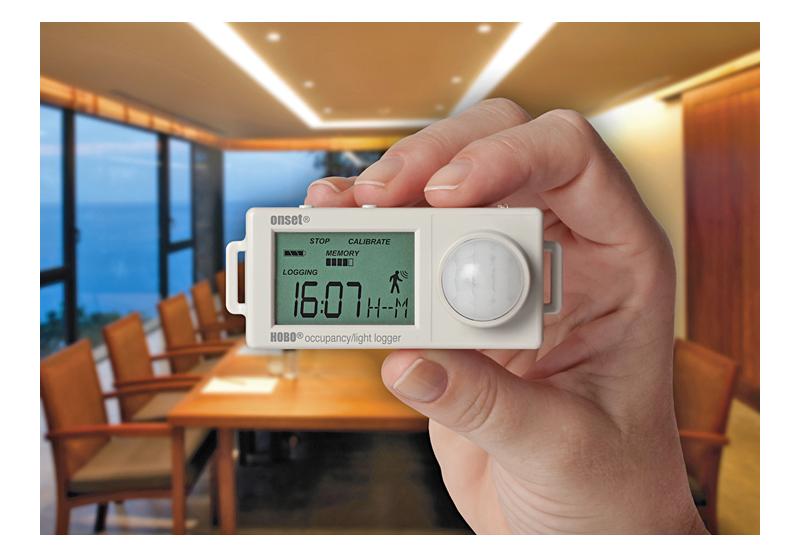 UX90-006 Occupancy/Light Data Logger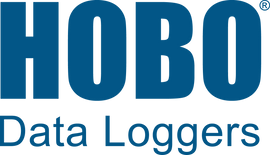 The HOBO Occupancy & Light data logger monitors room occupancy and indoor light changes to identify occupancy patterns and determine energy usage and potential savings.
Highlighted Features
Measures room occupancy up to 12 meters away
Auto-calibration of ON and OFF thresholds ensures reliable readings
LCD screen displays signal strength, enabling proper logger placement
Highly recommended

 

light pipe

 

accessory eliminates effects of ambient light to ensure the most accurate readings
Compatible with HOBOware and HOBOware Pro software for logger setup and graphing & analysis
Applications
In what environment does this data logger operate?
This data logger operates in an indoor environment.
What measurements does this data logger support?
The UX90-006 data logger supports the following measurements: Light On/Off and Occupancy
Specifications
Occupancy Sensor:
Detection Range: maximum 12 m / 39.4 ft
Detection Performance: 102° (±51°) Horizontal; 92° (±46°) Vertical (see Figure B)
Detection Zones: 92 (see Figure B)
Light Sensor:
Light Threshold: > 65 lux
Light Type: LED, CFL, fluorescent, HID, incandescent, natural
Logger:
Memory Modes: Wrap when full or stop when full
Start Modes: Immediate, push button, date & time, or next interval
Stop Modes: When the memory is full, push the button, or date & time
Time Accuracy: ±1 minute per month at 25°C (77°F) (see Plot A)
Power Source:
One 3V CR2032 lithium battery and USB cable
Battery Life: 1-year typical use
Memory:
UX90-006: 128 KB (84,650 measurements, maximum)
UX90-006M: 512 KB (346,795 measurements, maximum)
Download Type:
USB 2.0 interface
Full Memory Download Time: 10 seconds for 128 KB, 30 seconds for 512 KB
Operating Range:
Occupancy Sensor Range: 20° to 60°C (-4° to 140°F); 15 to 85% RH (non-condensing)
LCD: Visible from 0° to 50°C (32° to 122°F); the LCD may react slowly or go blank in temperatures outside this range
Size: 3.66 x 8.48 x 2.87 cm / 1.44 x 3.34 x 1.13 in.
Environmental Rating: IP50
Documentation