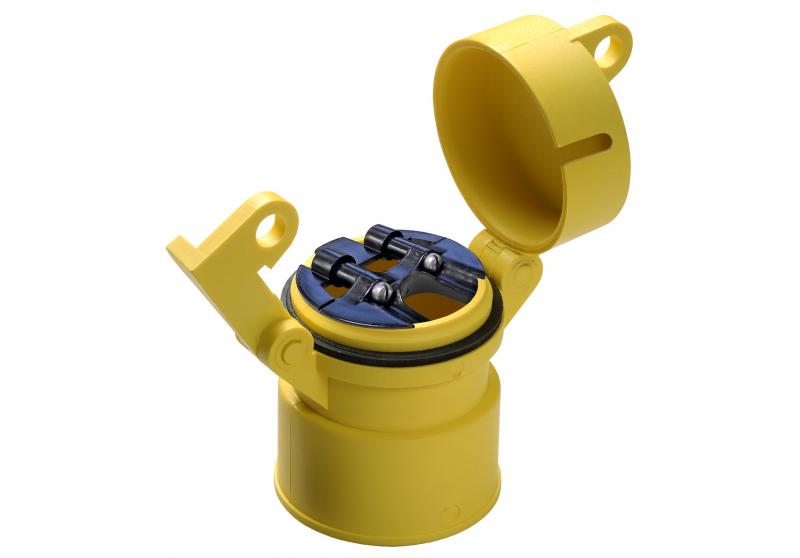 Well Cap For MicroRX Water Level Stations
Provides a convenient way to suspend HOBO MicroRX Water Level sensor cables in a well, and provides strain relief (especially important for long cables).
Documentation
Installation Instructions
Highlighted Features
Mounts on standard 2" (5 cm) PVC and steel wells
Includes mounting disk with bolts for suspending the water level sensor cable from the RX2103 or RX2104 station
Includes notch for taking the reference water level measurement with the sensor in place
1/8" vent hole
Easy tap-on installation without glue or screws
Heavy-duty nylon construction with UV protection
Can be secured with a standard #1 padlock
Applications
In what environment does this accessory operate?
This accessory operates in an outdoor environment.