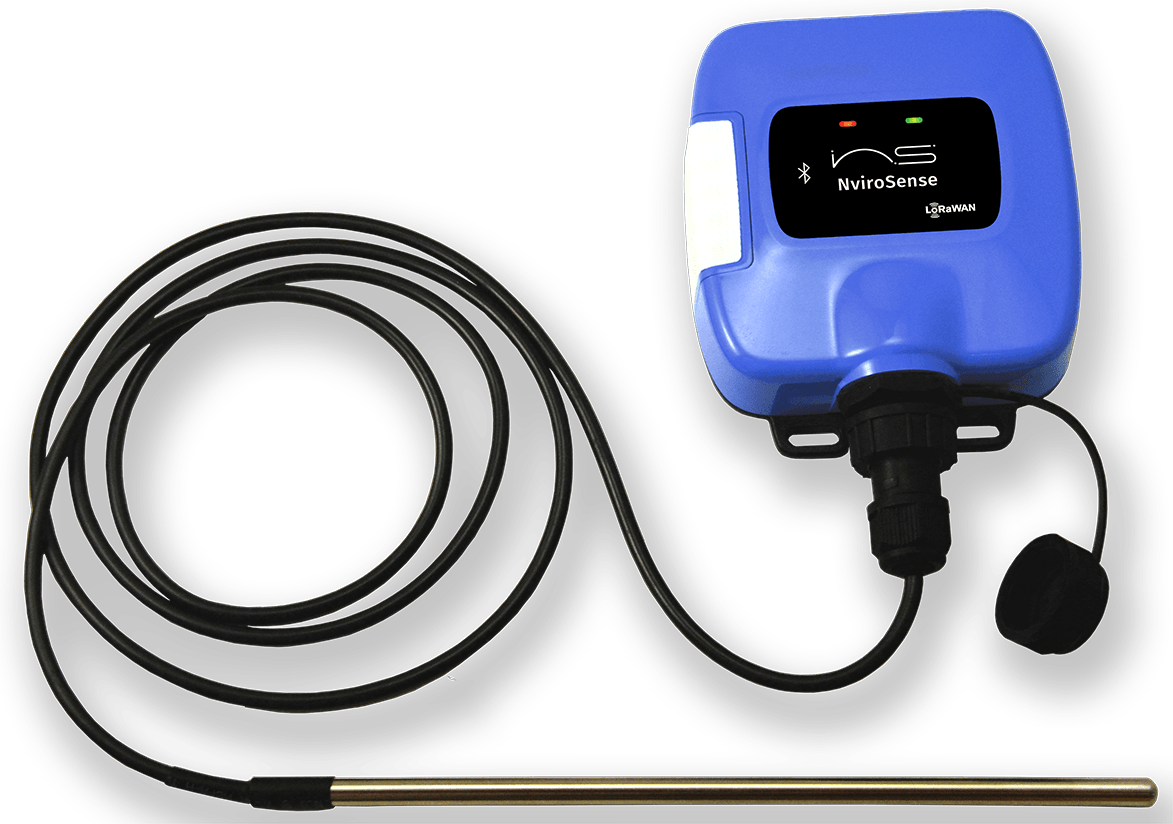 NSS250 External Temp Sensor
This variation of the NSS250 series of LoRa / BLE Sensors facilitates the use of an external cabled temperature probe, as opposed to the integrated temperature sensor. The kit includes an IP67-rated cabled temperature probe that is 200mm in length and 6.35mm in diameter at the stainless-steel probe end. A one-wire digital interface is made use of in the external temperature probe, which supports a general temperature range of -55° to +125°C (+/-0.9°C). A CAT5 IP67-rated RJ45 connector connects the cabled probe to the main body of the NS Sensor. The NviroSense Plotflow allows a user to configure a device, troubleshoot a device, and see real-time sensor data.
Want to know more about NviroSense?
Highlighted Features
Your wireless network – Create a fully owned private LoRa network to capture, direct, and manage IoT data for your application - choose from NS-finished sensors that can also connect straight to the cloud or you can make use of a local NSG100 Gateway.
Rugged durability with a broad sensor array - Robust enclosures provide a resilient and robust platform for recording and delivering sensor data from within the range of harsh environments.
Comprehensive security and reliability - Dynamic multi-layer security at each interface to guard your network at every level.
Broad certification and approvals - Fully certified for FCC, IC, and CE and Bluetooth SIG listing.
A platform for building actionable IoT intelligence – Direct sensor data to the Cloud with our cohesive LoRa Packet Forwarder software for simple application deployment.
Personal support for your implementation - Connect with NviroSense Integration support and engineering to help configure and deploy your application. 
Documentation
Applications

In what environment does this logger operate?
This logger can be used in various applications, namely in fields such as cold chain management and food safety, as well as research for ecology and agricultural field monitoring, it can also be used in building monitoring such as industrial heating and cooling.